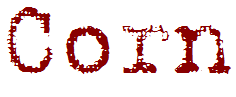 Our regular venues
"Sit outside and enjoy the great Florida weather at Ricky T's Tiki Bar which is located on world famous Gulf Boulevard. Cold drinks, great food and some of the area's finest entertainment are available in a smoker friendly fresh air atmosphere."

Corn Fused performs every Thursday & Friday from 5:30 - 9
"Locals Know" Since 1982. "UNDER 21 NOT ALLOWED" Live music every night. Nine TV's for sports. Chicken wings, ice cold drinks & BEAUTIFUL sunsets.
Corn Fused performs on every Sunday 6 to 10
Gypsy Wind - Tampa Bay's premiere acoustic newgrass, swing and gypsy jazz ensemble.

Yep! That fellow on the mandolin is Corn Fused's own Kevin Holloway and Gypsy Wind's leading lady is Kevin's sister. They are Ka'Tiki regulars.
Wildlife Catch - Tampa Bay's solution for nuisance critters. No kill. Havahart traps. Snakes, raccoon, opossum & more!

Kevin will get em' out of yer house & back outside where they belong. The little fellow holding the armadillo is none other than Corn Fused mandolin player, Kevin Holloway!
Wallpaper Services. Installation, removal, wall prep & more. Quality work & reasonable rates!
Another division of KM HOLLOWAY ENTERPRISES LLC
Nope you won't find a website for this bunch. Nor a group recording. This ain't even their logo, but we had to give em' something. ROCKIN' the house inside Ricky T's Beach Bar, every Friday & Saturday night. Band members are
Rob Tyre
,
Kirk Adams
, Dennis Wallace and "Bongo" Barry Ross. Showtime is somewhere's around 9:30 til closing time.
Steve's Tile & Marble Installation. Bathroom Remodeling. Steve is the bass player for Corn Fused.
Satisfaction Guaranteed, Free Estimates, Quality Work.
727-741-8302 Steve didn't do it - we made his logo too
©Corn Fused Music. Web site by
Sandy Holloway
. Please report any site errors to our
webmaster
. Thank You!
THE studio of choice! The "Den" master ~ Steve Connelly did a superb job on our CD! Digital recording, mixing and mastering. Check em' out!

and some other interesting stuff...